04-08-2023
Full Guide to Starting a Business for Foreigners in Indonesia 2023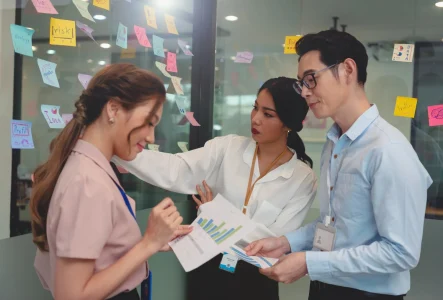 Indonesia has emerged as a rapidly growing economy, attracting international investors and business owners from around the world.
Notably, Indonesia has made significant progress in the World Bank's Doing Business Index, a measure of how business-friendly reforms have simplified the process of doing business in the country. As a result, the appeal of starting a business or investing in Indonesia has soared.
While the potential is promising, it is essential to navigate the complexities of Indonesian laws diligently. To ensure a smooth journey, it is highly recommended to engage with a qualified agent or the Indonesian Investment Coordinating Board beforehand to craft a well-defined action plan. Seeking advice from experienced investors can also prove beneficial.
Though the business landscape in Indonesia is becoming friendlier year by year, it is vital not to underestimate the administrative aspects. Treat this process as an opportunity to gain insights into a market where foreign competition remains manageable. As motivation, keep in mind that conquering the bureaucratic journey will grant you access to a massive consumer base worth $260 million.
Obtaining the necessary permits in Indonesia is a crucial step in establishing your business. However, it is crucial to be mindful of the time and financial investments required. To avoid setbacks, plan your project well in advance, considering starting your business before securing a major contract, rather than the other way around. This thoughtful approach will enhance your chances of success in the Indonesian market.
What is a Foreign-Owned Company?
A Foreign Company, also known as PT PMA, is a business entity with share ownership held by both foreign and local individuals, and it can also be fully owned by foreign investors.
Unlike local companies, Foreign Companies' business activities are subject to limitations based on the Negative Investment List (NIL) or the Negative Investment List (DNI), which outlines the restrictions on foreign ownership in various business sectors.
These lists have been duly issued and approved by the Investment Coordinating Board (BKPM).
Key Considerations Before Establishing a PT PMA (Foreign-Owned Limited Liability Company) in Indonesia
Choosing the Right Legal Entity:
Are you planning to generate revenues, profits, or conduct direct sales in Indonesia?
If so, establishing a PT PMA is the appropriate legal entity.
On the other hand, if you wish to explore business opportunities in Indonesia for your foreign company (e.g., market research, networking) before engaging in commercial transactions, setting up a representative office might be a better initial option. Later on, based on positive research results, you can decide to establish a PT PMA.
Checking Foreign Investment Opportunities:
Ensure the sector you intend to invest in is open to foreign investment. Refer to the Negative Investment List (as stated in the latest Presidential Regulation No. 44/2016) for the specific guidelines.
If the sector requires partial domestic ownership, you may consider partnering with a local business to meet the requirements.
Requirements for Starting a Business as a Foreign Company in Indonesia
Once you've made the decision to set up a PT PMA, the next crucial step is to prepare the basic requirements for company establishment in Indonesia. Here's what you need to consider:
Company Name:
Your company name should meet the following criteria:
Contain at least 3 words.

Written in Latin Alphabet.

Free from numbers, special characters, or a combination of both.

Never used before.

Not similar to any government or international organization.

Avoid words that describe your business classification, such as PT Joint Venture Company.

Ensure it does not contain any offensive or inappropriate terms.
Founders:
A PT PMA must be established by a minimum of 2 people or more. The founders can be all foreigners or a combination of foreigners and local partners.
Structure of Organization:
Directors
If all directors are foreigners, they must obtain a KITAS or personal domicile letters along with work permits.
It's advisable to have at least one local partner or director as recommended by the Indonesia Investment Coordinating Board (BKPM). The election of directors should be done through a general meeting of shareholders (RUPS) in accordance with the Indonesian Company Law or AoA (Article of Association).
Directors have the authority to legally represent the company and sign contracts with third parties, including taxation documents.
Commissioner
The commissioner can be either a local citizen or a foreigner. Their main duty is to supervise and monitor the work of the directors to ensure the company's activities align with its objectives.
Shareholders
PMA companies should have at least 2 shareholders. Shareholders can be individual foreigners or legal entities, but at least one shareholder must be a foreign individual.
The Articles of Association need to be approved by a public notary for all corporate shareholders, and the maximum foreign shareholdings are subject to the Negative Investment List.
Capital
For a foreign company, the minimum required capital is IDR 10 Billion, excluding the value of the land and building of the company. The paid-up capital required is IDR 2.5 billion (~USD 175,000.00).
Field of Business
Ensure that the field of company business is allowed based on the Negative Investment List (NIL). This list is designed to protect the Indonesian economy and provide opportunities for investors.
Domicile
The company must have a valid letter of domicile proving its location is not in a restricted area based on its field of business.
Documents Required for Starting a Business as a Foreign Company in Indonesia
ID of founders (Passport for foreigners, KTP for Indonesians).

Tax ID of founders (NPWP).

Articles of Association.

Deed of Company Establishment.

Letter of Approval by the Ministry of Law and Human Rights.

Letter of Domicile.
If you have any further inquiries or need assistance in establishing your foreign company in Indonesia, feel free to reach out to us. We are here to help you navigate through the process smoothly and efficiently.
Guide to Starting a Business as a Foreign Company in Indonesia
1. Apply for company name approval.
2. Register your investment with the Indonesia Investment Coordinating Board (BKPM).
3. Obtain a Deed of Company Establishment, notarized by a legal professional. The deed should include the following information:
Founder details: For local shareholders, include name, date of birth, place of birth, current residence, and citizenship. For foreign shareholders, provide passport, stay permit, and work permit details.

Details of Board of Directors and Board of Commissioners: Include names, date of birth, place of birth, current residence, and citizenship information of the members appointed through the deed.

Details of Shareholders (besides founders): Include names, number of shares, and their issued and paid-up nominal value.
4. Legalize the deed at the Ministry of Law and Human Rights.
5. Prepare the company Certificate of Domicile, Tax Registration Number (NPWP), and a company identity or Nomor Izin Berusaha (NIB).
Foreign Company Ownership Limitation
As of 5th March 2021, the Indonesian government has opened most business classifications to 100% foreign ownership due to changes in the omnibus law. However, 45 business classes still have partial limitations on foreign ownership, depending on the specific business line.
58 business classes remain closed to foreigners and are reserved for small to medium businesses with 100% domestic ownership. This includes areas like small construction firms, small accommodation services, and businesses under national protection.
Benefits after Obtaining a PT PMA (Foreign-Owned Company)
Purchase property and assets on behalf of your company.

Register your company's products.

Obtain industry licenses, such as import licenses.

Proceed with hiring staff, office renovations, etc.

Obtain work and stay permits for foreign employees.
Exploring Alternatives to Starting a Business as a Foreign Company in Indonesia
Ready-made Shelf Company:
Consider purchasing a ready-made shelf company to skip the lengthy registration and establishment process. This option allows you to issue invoices, sign contracts, or participate in tenders immediately.
However, it's crucial to ensure that the shelf company holds the necessary licenses for your desired business classification.
Nominee Company in Indonesia:
Engaging a local person or entity as a "nominee" to hold shares on your behalf is common in many countries. However, in Indonesia, it does not offer legal protection, as the nominee has no obligation to transfer shares to you. Despite this, it can still be useful for foreign investors aiming to establish a PT PMA in a restricted business field.
Outsourcing Business Processes:
Setting up a legal entity may not always be the most expedient or cost-effective approach to enter a new market. For immediate operation or market testing, opting for an outsourced operations model can be a great choice.
Furthermore, this approach allows investors to conduct business activities, such as earning revenue, providing services, and conducting sales, without establishing a local company or meeting minimum foreign investment requirements.
Abhitech, Your Partner in Starting a Business in Indonesia!
While Indonesia's government has introduced business-friendly policies, navigating the country's labor laws can still be challenging.
Moreover, the process of company registration and the associated tasks might seem overwhelming if done independently.
To ease the burden, outsourcing the registration process to various partners can be considered. However, negotiating responsibilities among partners can be time-consuming.
If your primary goal is to access talent or test the market in Indonesia, opting for a global employment solution can be a convenient choice. Abhitech can help you enter new markets, regardless of complexity, and hire talent without concerns about compliance and labor law adherence.
Reasons to Cooperate with Abhitech
1. Expert and experienced consultant in Payroll Best Practice
Abhitech's work process experience for >30 years in payroll and quality consultants who work on payroll processes for multinational companies in Indonesia (Our Client Highlights)
2. Supported by HR System
You can instantly get any data, anytime via C-Portal. The link available on Login Page on Abhitech website. If you want to get further data analysis, then you can request to the Abhitech consultant team.
3. Data is always up to date
All data in the Abhitech system must always be updated. We do a triple process to ensure that:
The process for updating and managing data is made by the Abhitech team based on the specific needs of each company to ensure the data is always updated and neat
Every employee can update their data online. The inputted data will be validated automatically by the system and progress is always monitored by the Abhitech team
The Abhitech team also conducts QA and QC on data provided by employees and the company. This is also done so that your company always meets HR compliance standards in accordance with Indonesian regulations
4. Full Confidentiality with ISO 9001
All data in the Abhitech system is safe. We do a double process to ensure that:
Operationally process: all procedures are ISO 9001 certified.
Technically process: all servers & database storage are managed in-house by Abhitech with international standard security supported by recognized technology suppliers.
Reach out to our experts to learn more about how we can assist you.