27-08-2015
Visiting Our Offshore Team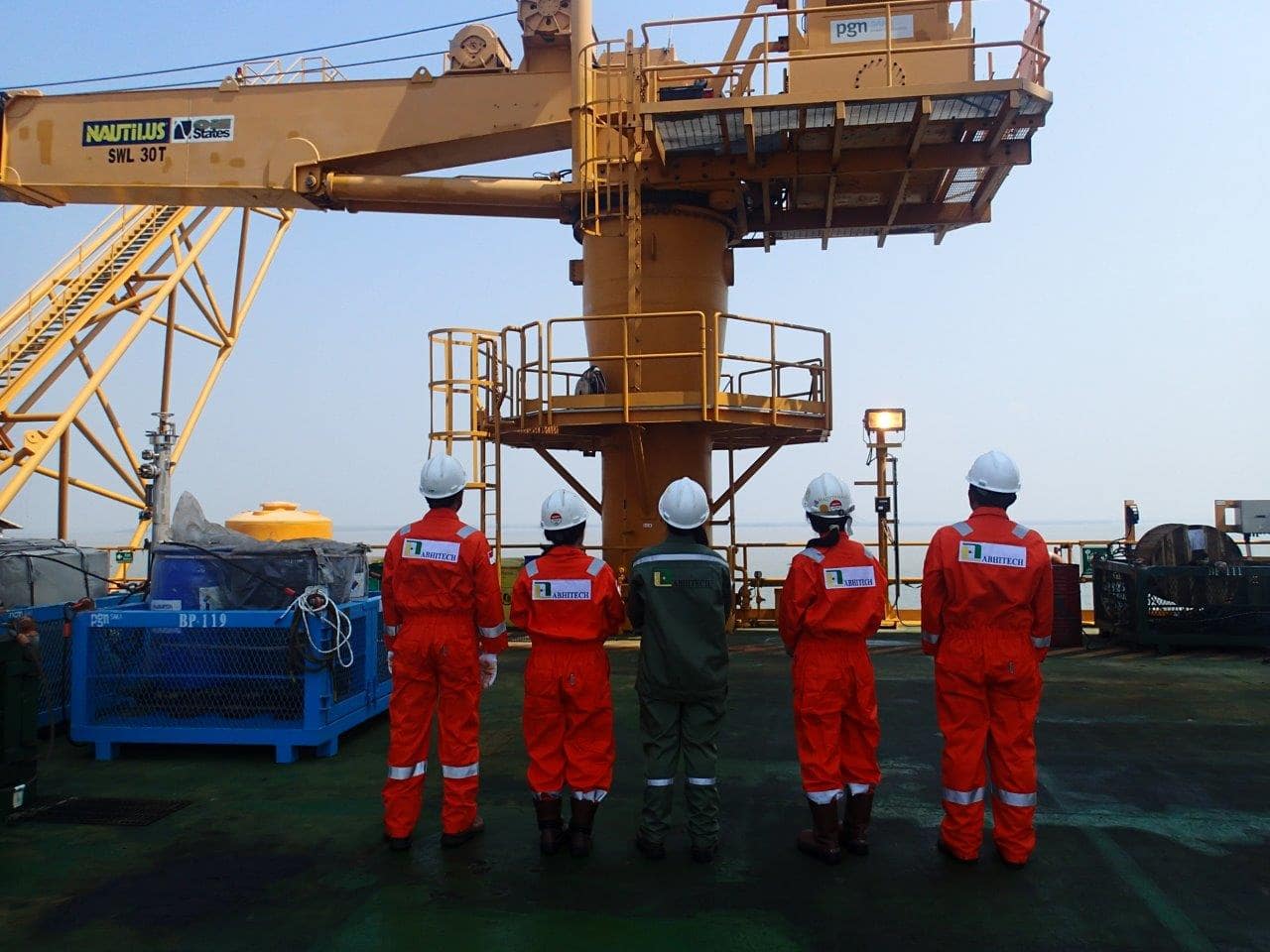 Visiting Our Offshore Team
The Abhitech team was lucky enough to go on a day trip to visit an offshore platform. The purpose of the trip is to get to know the crew and directly listen to their concerns as part of our exceptional services. This was, no doubt a significant experience where we also had the chance to observe the site of offshore drilling operation.
Early in the morning we arrived at Pelabuhan Tanjung Perak, Surabaya and watched a safety- briefing video while waiting to board the vessel. About two hours after a relaxing boat ride, we arrived on the facility and were ushered into the living area to have the induction training. During our visit on the platform, we were given a tour of the astounding facility and at every point we were reminded of the importance of safe behaviors.
One of the highlights of the offshore trip was having lunch together with the crew to catch up and share their experiences with us. From this trip, we received a few inputs to improve our service to ensure we are meeting all of their needs and to keep our great relationship with them.
The offshore experience was a remarkable one and we definitely look forward to more offshore visits in the near future.