Accelerate Your Business Launch in Indonesia with EOR Services.
Hire top talent in Indonesia without setting up subsidiaries. Through Abhitech's employment solution, your team is employed by our local legal entities in Indonesia. We handle the entire local employment process, taking care of all the compliance, payroll and HR admin, while the employee works for your business just like the rest of your team.
Get Access to the HR Administration, Talent Acquisition, Payroll with Abhitech that enable you to:
Save Your Time
Speedup the process on of hiring new talents, setting up policies and processing payroll for employees
Avail the Benefits
Utilize the EOR benefits like setting up the right health benefits, retirement benefits for employees.
Attract and Retain
Attract and regain the employee trust with better work policies and programs.
Risk Migration
Get support from the dedicated HR expertise in developing employee handbooks and more!
We handle the compliance
We take care of everything to ensure you're compliant with local requirements including taxes, social security, minimum wage, termination requirements, and more.
Create, send, and sign employment contracts that are compliant with local laws in seconds and protect your business from unnecessary risk.
Streamline your documents
We collect all the tax, permit and compliance documents that you need to ensure your team are set up to work compliantly wherever they live.
It's our liability, not yours
When you hire employees with Abhitech, we take on all employment liability to make sure you're compliant with local laws.
Run payroll with zero effort
Reduce the time you spend on setting up local payroll and paying your global team. We take care of everything, so you can focus on your business.
Pay everyone with one bulk payment
Review your whole team's salaries and pay everyone in their local currency with a click.
We handle taxes, social contributions, and more
Leave the hardwork to us. We'll make sure you're deducting the right amount for taxes, pensions and any other fees you need to pay the local government.
Your team get paid in their local currency
Your team will get paid in their local currency, in their local bank account. We'll also distribute their payslips after every paycheck.
Onboard your remote hires in minutes
Automate employee onboarding and send country-specific contracts for digital signature, with our easy-to-use yet powerful ABI platform. Collect employee documents and offer country specific benefits in a few clicks.
One place for contracts, expenses, and benefits
Give your team a centralized view of everything they need. They can view and manage contracts, time off, expenses, benefits, and more.
We take care of Visas, Immigration, and Work Permits
1. Business Visa
Foreigners who are entering Indonesia for non-profit business purposes, such as attending a conference or meeting, will need a single-entry or multiple-entry business visa. Abhitech's visa agents can help you get an Indonesian business visa as quickly as possible. If you don't have a sponsor, we can find one for you.
2. Work Permit (IMTA) & Work Visa (KITAS)
In Indonesia, the KITAS is the only document that allows foreigners to generate income. To get one, you'll need a work permit, which can only be obtained if your employer's sponsor submits a Foreign Worker Utilization Plan (RPTKA) to the Ministry of Manpower for approval. Abhitech's team of international experts can assess any situation and make the entire process of obtaining KITAS in Indonesia more straightforward.
We also help other visa services such as
Spouse Visa: Immigrant visa for a Spouse of an Indonesia Citizen
Permanent Stay Permit (KITAP): Enables you to live and work in Indonesia for an unrestricted amount of time
Dependent Visa: A dependent visa or family reunion visa in Indonesia is a document that allows foreigners to bring their family while settling down in the country
Investor Visa: This visa is for people who undertake business and investment activities in Indonesia
Retirement Visa: a temporary stay visa issued for a retired/senior foreign citizen who wishes to visit and stay longer than 60 days in Indonesia
How does Abhitech's Employer of Record Service Work?
Abhitech's Employer of Record solution helps you get staff on-the-ground in Indonesia, taking on the onboarding and employment functions and removing the risk, cost and timescales of setting up your own company locally. The main features of  Employer of Record solution include:
1. Local Payroll Registration
Abhitech will provide payroll calculations, register the worker for local payroll and set up local bank accounts. Abhitech pays tax, social security and other payroll contributions to the authorities and the net salary to the worker each month.
2. Immigration Assistance
The Immigration team will advise on and apply for the right visas and permits for your expatriate worker's individual circumstances and work location. We will process renewals and residence requirements, and also assist with business travel.
3. Raising Local Contracts
Abhitech's Contracts department will advise on the right contract type for the worker's assignment, and raise the employment contract using fully-compliant local templates.
4. In-Country Worker Support
Our dedicated Client Liaison team and on-the-ground staff will perform regular check-ins with the worker. To ease the transition into country, we can offer add-on relocation and destination services through our partner network.
5. Offboarding
If the worker moves or is no longer required locally, Abhitech will manage the transition. We will assist with payroll deregistration, notifying the authorities, closing bank accounts and cancellation of visas as required. We can also provide consultancy and risk assessment on HR matters such as relocations and terminations.
The benefits of Employer of Record services.
Abhitech aim to save you time, ensure compliance and make your organization more efficient. But how is this done?
Abhitech will provide a complete coverage for your business launch with EOR Services (Employer of Records)
Get assistance on appropriate business solutions in business expansion to Indonesia
Support on employment services in designing the job description and hiring right talents.
Will take care of complete HR Services of employee according to client instructions in accordance with Indonesia Labour legislation.
Will have a dedicated expertise HR to handle the total account and will be responsible in handling all the risks.
Abhitech sponsors both the work and residence permit and takes the employee on our payroll process.
Get the access to the employee self service portal and access all the related document at one click.
When the client set up their own complete legal entity in the country, we provide our complete support to client for transferring the employee to client subsidiary.
Reasons to Cooperate with Abhitech
1. Expert and experienced consultant in Payroll Best Practice
Abhitech's work process experience for >30 years in payroll and quality consultants who work on payroll processes for multinational companies in Indonesia (Our Client Highlights)
2. Supported by HR System
You can instantly get any data, anytime via C-Portal. The link available on Login Page on Abhitech website. If you want to get further data analysis, then you can request to the Abhitech consultant team.
3. Data is always up to date
All data in the Abhitech system must always be updated. We do a triple process to ensure that:
The process for updating and managing data is made by the Abhitech team based on the specific needs of each company to ensure the data is always updated and neat
Every employee can update their data online. The inputted data will be validated automatically by the system and progress is always monitored by the Abhitech team
The Abhitech team also conducts QA and QC on data provided by employees and the company. This is also done so that your company always meets HR compliance standards in accordance with Indonesian regulations
4. Full Confidentiality with ISO 9001
All data in the Abhitech system is safe. We do a double process to ensure that:
Operationally process: all procedures are ISO 9001 certified.
Technically process: all servers & database storage are managed in-house by Abhitech with international standard security supported by recognized technology suppliers.
Customize Your EOR Needs!
Fill out the form and our consultant will contact you within one business day!
Signing up for the form means you agree to the Privacy Policy and Terms of Services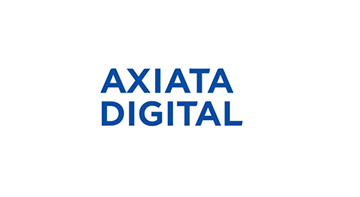 The flexibility of fulfilling our needs and worth every penny that we spend.
Erick Satyamulya
Human Capital at Axiata Digital Services Indonesia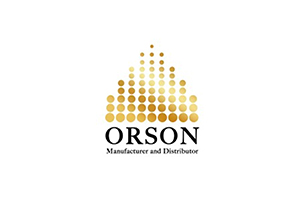 I learned that Abhitech had a customized system, with employee data available on a dashboard not available among other companies
Shaheena Nathani
COO at Orson Indonesia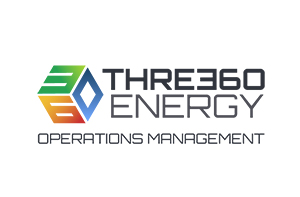 Reliable and credible service
Edwin Soetirto
Country Director & General Manager Indonesia at Three60 Energy