People Management Service
People Management Service Advantages:
No more extensive work on administrative HR tasks. People Administration are only for HR Professionals who want to:
Focus on executing employee productivity strategies:

No time wasted on recording, entering and managing all personnel administration data because it is already stored in the system properly.

Make the right decisions with HR data analysis:

Faster analytical results,HR teams don't need to spend hours interpreting and formatting data to create better HR strategies.

Improve management and control:

Control and balance your employees with accurate data.

Access HR data real-time

: HR team can access data insights and can be processed anytime and anywhere online.

Easy integration with Payroll system:

Just one click and all personnel data like; attendance, leave, employee data, and other people analytics will be organized and integrated with the payroll system. Automation helps you save time and budget
People Administration Process Flow: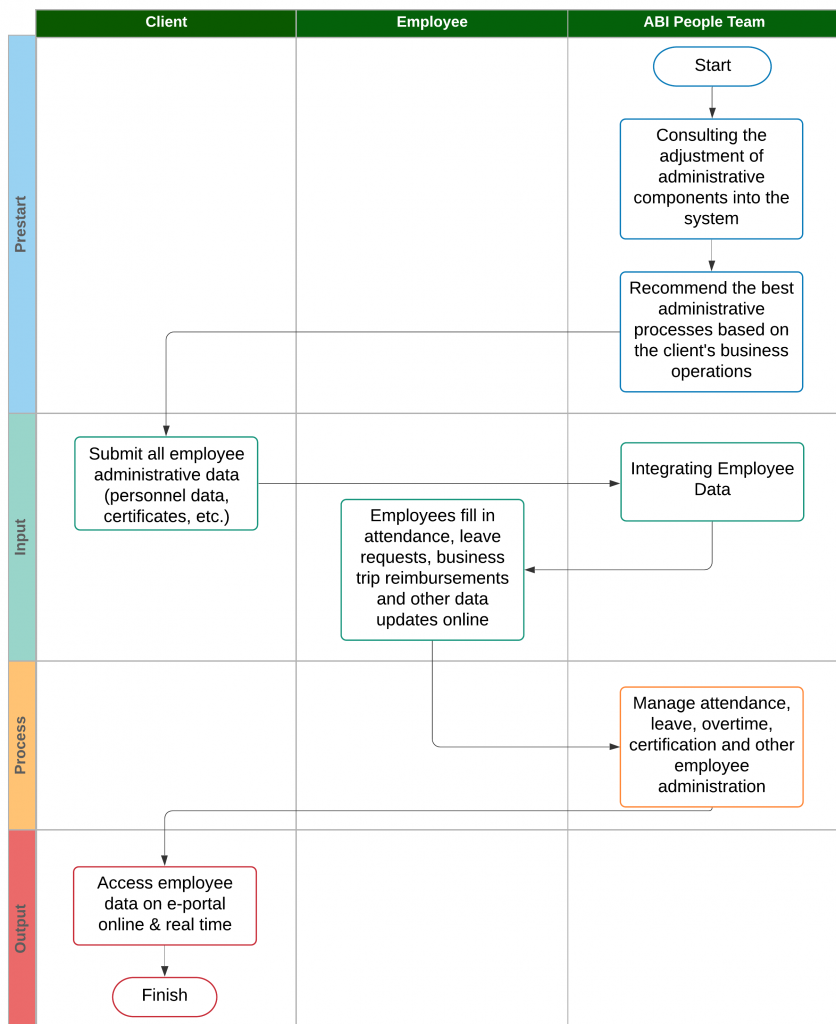 People Management Service Features
People Administration helps HR teams to set goals, measure success, and optimize processes so the company can focus on generating revenue:
1. Automatic Calculator
Automatic calculator for employee attendance, mobile check-in, and leaves for payroll integration.
2. Employee Records
Monitor attendance data, leave, overtime, employee contract sickness, certificates, medical check-ups, and employee background checks.
3. Self-Service Hub
A self-service hub that gives employees and employers 24/7 access to the employment information
4. Visual Insights
Visual report of HR data, analytics and insights for better understanding of your employees & references for creating better HR strategies.
Reasons to Cooperate with Abhitech
1. Full Confidentiality dengan Standar ISO 9001
All data in the Abhitech system is safe. We do a double process to ensure that:
Operationally process: all procedures are ISO 9001 certified.

Technically process: all servers & database storage are managed in-house by Abhitech with international standard security supported by recognized technology suppliers.
2. Data is always up to date
All data in the Abhitech system must always be updated. We do a triple process to ensure:
The process for updating and data management is made by the Abhitech team based on the specific needs of each company to ensure the data is always updated and tidy

Every employee can update their data online. The inputted data will be validated automatically by the system and progress is always monitored by the Abhitech team

The Abhitech team also conducts QA and QC on data provided by employees and the company. So your company always meets HR compliance standards accordance with Indonesian regulations
 3. Supported by HR system (Abi People Platform)
You can instantly get any data, anytime via C-Portal. The link available on Login Page on Abhitech website. If you want to get further data analysis, then you can request to the Abhitech consultant team.
Customize Your People Administration Needs!
Fill out the form and our consultant will contact you within one business day!
Signing up for the form means you agree to the Privacy Policy and Terms of Services
What's Client Love About the Service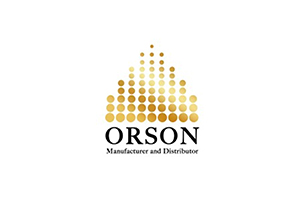 I learned that Abhitech had a customized system, with employee data available on a dashboard not available among other companies
Shaheena Nathani
COO at Orson Indonesia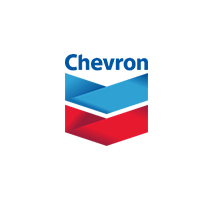 Protect employees' rights, excellent team work inter-company and employees management, rapid , accurate and professional delivery
Koessoebagio
HR Specialist at PT Chevron Pacific Indonesia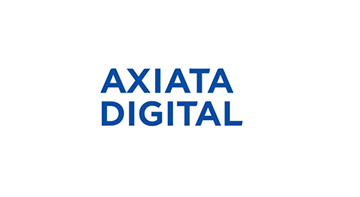 Abhitech as a one stop solution for a business support manage service
Erick Satyamulya
Human Capital at Axiata Digital Services Indonesia