Advantages of Using Manpower Outsourcing Services
Various large companies have proven to grow after experiencing the benefits below. Save time, resources and budget. Reduce the risk of errors and non-compliance. Keeps you focused on achieving your business expansion plans!

Manpower Outsourcing Features:
Complete HR processes and administration throughout the Employee Lifecycle (Recruiting, Legal Documents, Administration, Working Equipment, Payroll to Termination).
1. Talent Recruitment
We build a qualified workforce from scratch.
Conduct recruitment to placement for the position you are looking for
Monitor and track all candidates through the ABI Recruit platform (all candidates are included in your talent pool)
Provide work tools, such as laptops with software needed by employees
2. Onboarding & HR-Related Compliance
Risk free. Make sure the workforce is in accordance with applicable regulations, so that they can focus on doing main business activities.
Prepare employee employment contracts in accordance with the latest labor regulations
Signature process without face to face via valid digital signature
Take care of VISA or residence permit according to the latest regulations
Arrange transportation for relocation
Consultation on employee work processes to ensure a high level of compliance in accordance with local and national regulations with Abhitech's legal team and HR experts in-house
3. Payroll processing and administration
Convenient payroll delivery, compliance support, and payroll tax filing.
Adjustment of the data integration process for attendance, leave, overtime, bonuses, and other components
Calculation of all payroll components (basic salary, insurance, tax pph21, bpjs, bonuses, fixed allowances and non-fixed allowances) for each employee every month
Accurate, timely and efficient payroll processing
Online review and approval of payroll with support from payroll specialist
Maintenance and management of payroll records
Payroll tax compliance including withholding and remittance
4. Administration and Analytics
Manage your employee data with ISO 9001 standard security. Use it as a reference to determine HR strategies that give business impact.
Employee time tracking, scheduling and clocking in with easy payroll integration
Collect and analyze payroll data in real time
Live and real-time employee database anytime anywhere via the Abi people platform
Complete employee database with detailed data complete with search engines
Self-service hub to manage the administration of each employee that can be accessed by all employees 24/7
Monitor time to renew employee certification and training
Visual dashboard for people analytics and HR insight in your company
HR data insight analysis report in pdf or excel format
5. HR Support
Get proactive service from a team of experienced HR professionals. From HR best practice guidance to assisting in difficult HR situations, our specialists are on hand to support you.
Manpower Outsourcing Service Process Flow: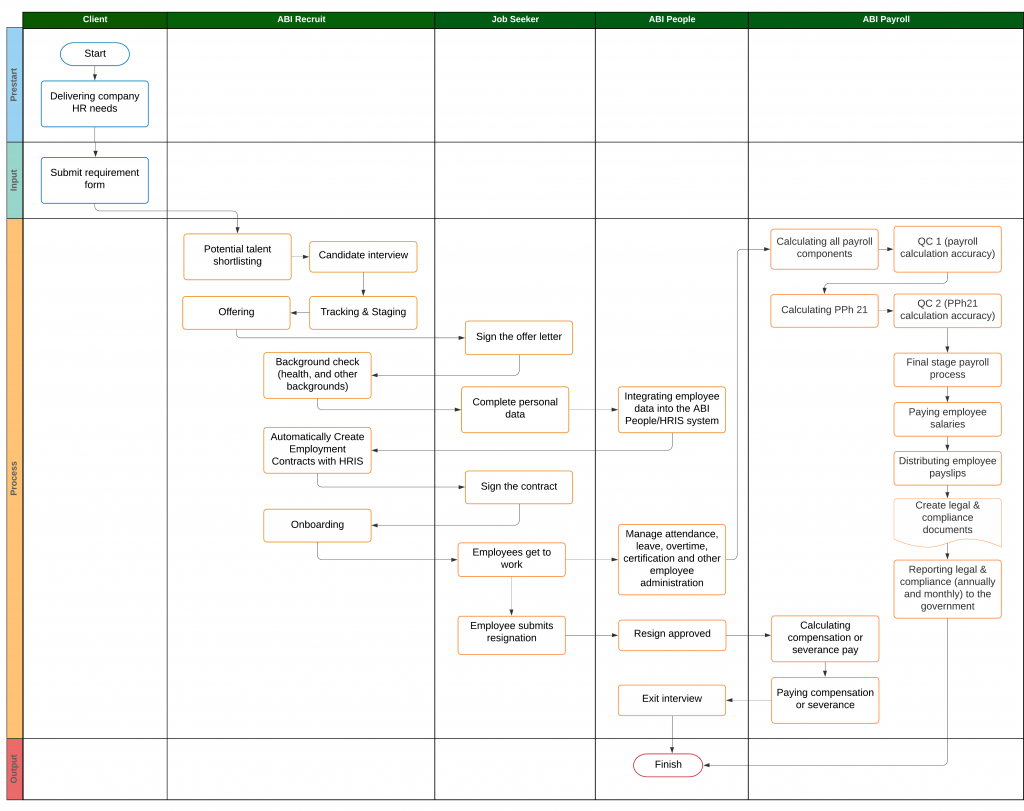 Reasons to Cooperate with Abhitech
1. Expert and experienced consultant in Manpower Outsourcing
Abhitech's work process experience for >30 years and quality consultants who work on manpower outsourcing for multinational companies in Indonesia (Highlights Our Clients)
2. Supported Online by ABI Platform
Our team of consultants do your HR work. You don't need to learn to use any software. However, we are also supported by an HR system (which you can access at any time) to make our work easier:
ABI People for a comprehensive employee database, providing accurate data and up-to-date information about each employee
ABI Payroll for flexible and accurate payroll

Routine process: Attendance will be integrated with the ABI Payroll system which will be coordinated by the Abhitech team. BPJS and tax calculations will also be calculated automatically and completed by the Abhitech team in accordance with applicable regulations.
Salary payment process: Salary transfer can be managed by Abhitech team. Salary slips will be automatically generated and sent to each employee's email or can be accessed online on the self-service portal.

C-Portal for personnel administration data access. If you want to get further data analysis, then you can request to the Abhitech consultant team.
3. Full Confidentiality with ISO 9001 Standard
All data in the Abhitech system is very safe. We do a double process to ensure that:
Operational process: All procedures are ISO 9001 certified.
In a technical process: all servers & database storage are managed in-house by Abhitech with international standard security supported by recognized technology suppliers.
You can customize who (employees or internal departments) has access to view the details of each employee's salary.
4. Data is always up to date
All data in the Abhitech system must always be updated. We do a triple process to ensure that:
The process for updating and managing data is made by the Abhitech team based on the specific needs of each company to ensure the data is always updated and neat
Every employee can update their data online. The inputted data will be validated automatically by the system and progress is always monitored by the Abhitech team
The Abhitech team also conducts QA and QC on data provided by employees and the company. This is also done so that your company always meets HR compliance standards in accordance with Indonesian regulations
Customize Your Manpower Outsourcing Needs! (Contact us now to get Bonus HRIS)
Fill out the form and our consultant will contact you within one business day!
Signing up for the form means you agree to the Privacy Policy and Terms of Services
What's Client Love About the Service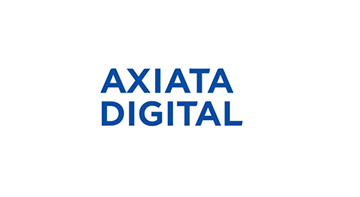 We felt that Abhitech is always keen on helping us with a certain proposals that potentially bring us a complete solution.
Erick Satyamulya
Human Capital at Axiata Digital Services Indonesia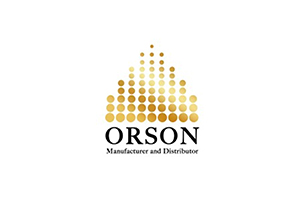 I learned that Abhitech had a customized system, with employee data available on a dashboard not available among other companies
Shaheena Nathani
COO at Orson Indonesia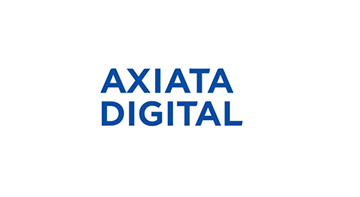 The flexibility of fulfilling our needs and worth every penny that we spend.
Erick Satyamulya
Human Capital at Axiata Digital Services Indonesia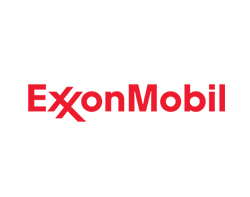 Service Abhitech sangat bagus dengan harga yg kompetitif. Abhitech jg bertanggung jawab dan sangat cooperative untuk memberikan service sebaik mungkin.
Alina Sari
Staffing Specialist at ExxonMobil Cepu Limited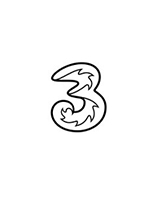 Experience in handling multinational company, easiness to communicate and problem solving.
Donna Agatha
DGM HR at Hutchison 3 Indonesia