PT Abhitrans Matra Indah
Sejak tahun 2005, Abhitrans telah menyediakan layanan penyewaan kendaraan dan pengemudi untuk perusahaan besar dan pelanggan individu. Solusi transportasi end-to-end kami meliputi manajemen operasional armada, perawatan kendaraan, rekrutmen pengemudi, dan sistem manajemen. Abhitrans saat ini beroperasi dengan armada lebih dari 300 kendaraan untuk lebih dari 50 perusahaan di Indonesia. Sertifikasi ISO 9001 kami membuktikan komitmen kami untuk memberikan layanan berkualitas tinggi untuk mencapai kepuasan pelanggan dengan tanggap darurat 24 jam.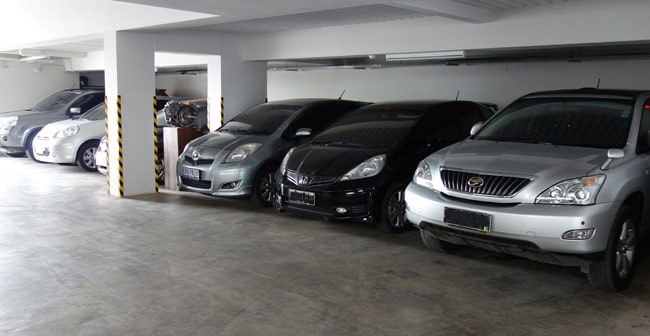 Layanan Rental Kendaraan:
Layanan Rental Mobil Harian
Direncanakan atau untuk darurat, layanan sewa mobil disediakan untuk memenuhi kebutuhan kendaraan untuk semua kesempatan.
Layanan Rental Mobil Jangka Panjang
Untuk efisiensi dan penghematan biaya, layanan sewa mobil jangka panjang dibagi menjadi berbasis kontrak dan bulanan (6 bulan, 1 tahun, atau 2 tahun) tergantung pada kesesuaian klien.
Layanan Driver/Supir:
Paket
Abhitrans menyediakan driver dan semua layanan formalitas yang diperlukan seperti pengadaan, perekrutan dan pemberhentian driver, menyiapkan perjanjian pekerja, penggajian, dan fungsi administrasi, dll.
Penanganan dan Perawatan
Abhitrans commitment to a healthy and safe environment includes safety training for all of the drivers. Our drivers are experienced, well trained, well mannered, and prioritize safety to support all client's activities. In addition, we practice regular maintenance by our Mechanic Team to ensure your operational vehicles are in excellent condition.
Layanan pelacakan dan pemantauan armada kendaraan:
Layanan GPS
Untuk keamanan dan kenyamanan, kendaraan Abhitrans dilengkapi dengan GPS (Global Positioning System), dengan fitur keamanan inovatif: Tracker untuk melihat atau melacak kembali log rute dan jarak yang ditempuh kendaraan, Navigasi untuk memudahkan dalam menemukan posisi kendaraan, Batas Kecepatan sebagai alat keselamatan dalam mengemudi untuk memperingatkan jika pengemudi melebihi batas kecepatan.