08-11-2023
Choosing The Right Employer of Record Service in Indonesia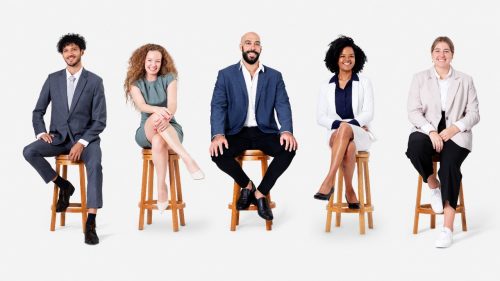 Business motivation for global expansion is very clear: business owners want to tap into a larger talent pool and clients.
To expand your company internationally, especially in Indonesia, and hire the right people to support its growth, careful planning and strategy are needed.
These are by no means simple tasks because you will be responsible for all employment-related obligations, expenses, and liabilities.
Fortunately, Employer of Record (EOR) can help you achieve your global business goal without creating a local business or running the risk of breaking local employment rules.
The Employer of Record, or EOR, is a third-party provider who manages formal employment activities for a business and fulfills statutory and regulatory obligations including payroll, taxes, immigration, and employment.
An employer of record does not, however, take part in an employee's regular work activities. An employer of record is advantageous for businesses that opt not to hire and manage the employees directly and are growing into another nation or different region.
Nevertheless, it is crucial to choose the right EoR provider, and not all EoRs are the same. It is important to find a credible provider when selecting a global Employer of Record because you will be outsourcing your business' legal and HR infrastructure.
Indonesia at a Glance
Republic of Indonesia, a group of 17,000 islands, is the fourth-most populous country in the world and Southeast Asia's most prosperous region, with a GDP of more than $3.5 trillion.
Over the past 20 years, Indonesia's economy has experienced unprecedented growth.
Capital: Jakarta.
Population: 267,670,543. (est. 2018)
Currency: Rupiah (Rp).
Payroll frequency: Monthly
Cost of living index: 37.44 (2021)
GDP – real growth rate: 5.0 (2019)
VAT – standard rate: 10%
Dealing with Indonesia's various business regulations and economic condition can make entering the market extremely challenging.
Companies began to explore options such as outsourcing payroll, hiring immigration attorneys and seeking local business partners to alleviate some of the regulatory burdens.
But a more complete solution was needed, allowing for the development of a single-source service that could manage the full range of local employment criteria.
The EOR model meets a modern business need, allowing companies to quickly enter a new market and deploy workers legally and efficiently.
Companies in Indonesia have two main options for legal employment. The company must either have a local entity in the country or partner with a Employer of Record (EoR) service like Abhitech, which has full legal ownership of its own organizations in Indonesia.
What is an Employer of Record (EoR)?
An Employer of Record is a company or organization that is legally responsible for paying employees, handling employee taxes, benefits, insurance, visa and sponsorship applications, as well as many other transactions and activities relating to human resources.
Companies usually employ EORs to decrease all the challenges and vicissitudes related to managing payroll for international employees, market access, market comprehension, and market participation.
When you hire an EOR, they formally take over as your employer for those workers. This valuable outsourced service is crucial for a company's internationalization because it ensures that it complies with labor legislation and other relevant rules.
Benefits and tax laws can differ and be highly complicated in international contexts. EORs help companies in expanding into new markets, improving the administration of benefit programs, and even sponsoring work visas.
Why use an Indonesia Employer of Record
One of the most prime locations to establish a subsidiary is Indonesia because of its close proximity to China, India, and Australia.
The nation, however, is very protective of its workers. The democratic process is strongly influenced by labor unions.
Therefore, compliance with labor regulations and collective bargaining agreements must be carefully considered by employers. An Indonesian EOR can be of assistance in this situation.
Employers of Record have the knowledge and experience to guide you through Indonesia's complex labor laws and other protectionist markets.
By collaborating with an Indonesian EoR, you may hire local talent, provide benefits, pay employees, and even let them go.
An Employer of Record can make employee termination risk- and hassle-free, especially in countries like Indonesia.
Complete Guide To Establish Business in Indonesia
When Should You Use an Employer of Record in Indonesia?
You might use an EOR while recruiting abroad for a variety of reasons, such as:
You are unfamiliar with the international market and are hesitant to commit to building a branch office only for job reasons.

The foreign nation has complicated and peculiar employment laws that your HR staff is unfamiliar with.

Outsourcing the HR and administrative tasks is one of your plans for international growth.

Even though you are hiring remote workers from foreign nations, you still need a mechanism to manage their local payroll.
Whatever your motivations are for employing an EoR, it is crucial to pick the right EoR service.
You can typically find the greatest restaurant by doing some research and reading reviews rather to just picking the first one you come across in the street, just like a tourist in a new city or country.
Here is a checklist you may follow while you consider your options and decide which EOR is the best fit for you:
1. Does their contract protect your business interests, such as data security and confidentiality?
When you analyze their contract, it should contain clauses that protect your business from confidentiality breaches.
This is particularly crucial because they will be managing sensitive information about the organization and its employees, which calls for a high level of data security.
2. Is the employer of record aware of your requirements?
When using an EoR to hire personnel overseas, your business will have specific demands.
If you plan to hire remote workers or assign people from home as part of expansion plans, the EOR should have clients with comparable business needs as your own and offer the type of service you require.
3. How do the EOR's services get delivered?
Your decision will depend on how the EOR provides service, therefore you need to learn if it uses an internet platform or human direct touch.
If you have the choice to adjust how the service is delivered, that may be a sign that the provider is dedicated to meeting your demands.
4. With whom will you interact?
Another concern is who will serve as your point of contact or account manager, as well as how accessible they are to resolve any difficulties that may emerge.
It's critical to understand who you will be talking with frequently because the contact person serves as the intermediary between your business, the employee, and the EOR.
5. How long has the employer of record been around?
There is more risk when the EoR is a newer company and is still not established. They might not be around in a year if they have received funding but then run out of money, in which case you would have to locate a new provider. This could create uncertainty.
6. How simple is it to break up with them if it doesn't work out?
What are the lock-in and termination terms if it doesn't work out because not all EoR will fit? You may be able to switch EoR providers if some businesses have a minimum contract length and a notice period for termination.
7. Are the costs and obligations specified and clear?
Every EoR levies a service fee, which may be either a flat rate or a percentage of the employee's labor costs.
You should be clear about the fee and any additional expenses that might be incurred in addition to the service fee. Additionally, confirm their billing and payment policies to see whether they will impose.
Abhitech as your Employer of Record Provider in Indonesia
Recent regulatory reforms designed to improve Indonesia's investment climate are rapidly evolving, making it difficult for entrepreneurs to stay up.
Abhitech delivers over three decades of experience or 30 years doing business in Indonesia to our clients as a market-entry consulting firm, and EoR is one of many business process outsourcing services we can advise and implement.
Expand and Test Your Market in Indonesian now!
Fill out the form here with a brief explanation of your EoR inquiry, and one of our consultants will contact you as soon as possible.
Need more Information about an Employer of Record Service?
We are available to provide you with more information, including the following, if you have any queries concerning the kind of EOR service that is best for you:
How to quickly start the EOR service to hire remote workers.

compared to a DIY method, the time required to set up employment agreements and onboard new staff.

How usual fees and costs are organized when employing an EOR, as well as how to calculate the general cost of hiring abroad.
We provide comprehensive EoR services and assist our clients at every stage with respect to compliance with immigration laws, managing payroll, and adhering to local labor laws.
After onboarding, one of our experienced account managers is assigned to you. They collaborate with our subject matter experts and finance team to give in-depth knowledge and expertise on the employment regulations of the host nation.
We make Indonesia employment simple. Contact us here